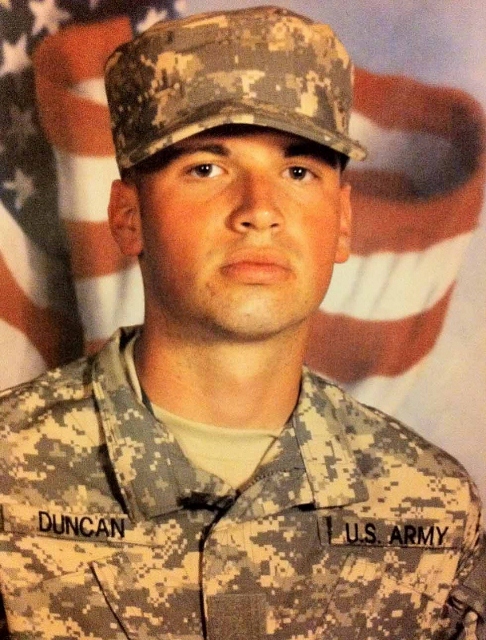 US Army Reserve Spc Spencer Duncan, 21, from Olathe, Kansas was one of
30 Special Forces killed in action on 06 August 2011 during combat operations
in Afghanistan. He served as a door gunner and was a member of Bravo
Company, 7th Battalion, 158th Aviation Regiment.
_____________________________
Thank you to everyone who attended missions to honor Spc Spencer Duncan in Olathe, KS. Spencer's escort on 16 August 2011 from New Century Airfield to Olathe was well-attended. On 18 August 2011 we stood in his honor at his funeral service, then escorted Spencer to his final resting place.
Spencer's family and friends extend their appreciation and thanks to everyone who were present, as well as to those who could not participate but offered their prayers.
We thank all Patriot Guard members for your continued commitment to hold the American Flag and stand guard for our Fallen Heroes. Everyone did an outstanding job. Thank you to the Road Guards for leading and keeping us safe going to and from the missions, and the Staging Crew for all they do, including managing the motorcycle lineup, parking, and the flag lines. We extend a special thank-you to all Law Enforcement Officers who provided safe escort to our destinations on each part of this mission.


Strength and Honor.

Darkhorse
Link to Final Itinerary Document --> here