kansas patriot guard, kansas patriot guard, kansas patriot guard

Patriot Guard Mission Complete for Fallen Hero
Sedgwick County Firefighter Lt. Bryon Johnson
Wichita, KS
Friday Sept 28, 2007



Link to Tribute to Firefighter/Hero Bryon Johnson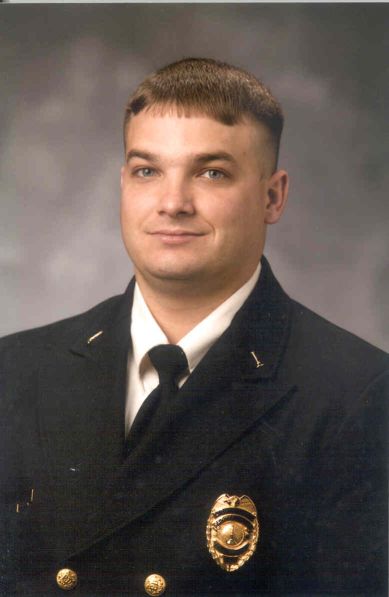 Sedgwick County Fireman Lt Bryon Johnson, 32, was killed while on duty fighting a fire when he came in contact with a downed power line on Monday , September 24. He was a graduate of Derby High School, class of 1993, and received his bachelor's degree from Friends University. Johnson was a five year USAF veteran and became a Garden City firefighter before coming to Sedgwick County in October 1999. He was assigned to Station 34 in Haysville and was promoted to Lieutenant in June 2004.

Lt. Johnson is remembered by friends and fellow firemen as "Funny and Fearless". See the Wichita Eagle story here.

American Legion Riders and Patriot Guard have been requested.


Services : Friday 28, Sept 10:00 AM at Central Christian Church, 2900 North Rock Rd, Wichita, Kansas.

The weather is predicted to be 82 and sunny, so dress appropriately and bring water/snacks.

Pre-staging: QT, 71st So & K-15, Derby at 7:30 AM depart 8:00 AM

Stage: 8:30 AM at Comp USA Parking 3665 N. Rock Rd , Wichita, Ks (west of Braums). Flags on Bikes.

RC Ron (Doc) Herndon
Escort RC Terry (Darkhorse) Houck
God Bless the Johnson family.
Bronco 6